---
Every day is a new chance for color. We hope you enjoy our cheerful selection of hand-dyed yarns and sock blanks, quilted project bags, knit and crochet patterns, and exclusive enamel pins.
Processing times: Ready to Ship - 2-3 days
---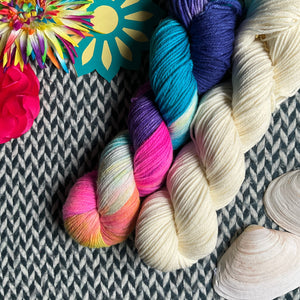 "STEEZY COWL" JELLYWISH/EVE *DK Duo* -- Kew Gardens DK yarn -- ready to ship
---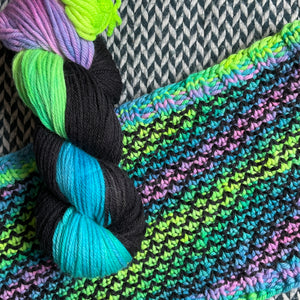 FISHBOWL PALACE/CHARCOAL -- BULKY DUO -- Pelican Bay bulky nonsuperwash yarn -- ready to ship
---
Share your yony projects on social media
Join the Yarn Over New York Group on Facebook and keep your eyes out for "Work in Progress Wednesday" and "Finished Object Friday" prompts.
On Instagram, don't forget to tag @yarnovernewyork and #yarnovernewyork in your YONY project photos, so we can see and share your work!